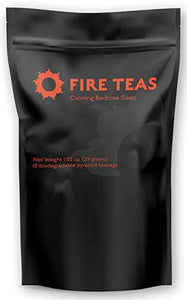 Brand: FIRE TEAS
Features:
From Stress of the world to the PEACE of the Himalayas, in just 1 bath of the Ayurvedic Bath Soak Blend with Holy Basil
Holy Basil (Tulsi) is a sacred plant in Ancient India. It contains incredible health properties that rejuvenate the mind, body and spirit. In the form of essential oils, the Holy Basil is delivered to your sacred bathing experience.
Turmeric, Honey, Coconut & Sandalwood, are all used for ritual baths and scared ceremonies. In this bath blend, you get the best of all sacred herbs in the form of essential oils and get the health benefits from it.
Himalayan Pink Salt, Sea Salt & Epsom Salt are included to give the best of the sea and the land salts, for a complete bath experience
Smells Incredible. Feels Incredible. Looks Incredible. Get the Best of the Ancient and Modern Bath Blends. Made in the USA.
Details: Ancient Ayurvedic Bath Blend with HOLY Basil Oil
Package Dimensions: 7.8 x 4.7 x 1.1 inches